Providing Care for

YOUR

Family
Preventive & Proactive Care
Our goal is to ensure that every patient has an exceptional experience from both a medical and a personal standpoint.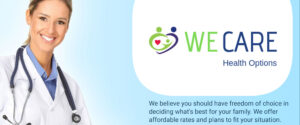 Our Services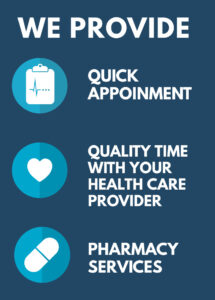 Additional Benefits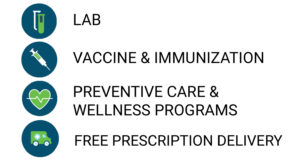 View Our Pharmacy Services
When it comes to the health of your loved ones
it's good to have options.
Concierge Primary Care Provider
Preventive & Proactive Care
$ 45 for one additional Family Member
Concierge Primary Care Provider
Preventive & Proactive Care
Lab Services
Prescription Drugs
$ 80 for one additional Family Member
For Employers
Our goal is to make quality health care accessible to everyone. Our WeCare Health Options plans are tailored to meet the needs of small business owners who would like to offer their employees' affordable health care coverage and for individuals and families who want to have the security that their health care needs will be met.
Some advantages we bring include:
Better health outcomes. Patients have easy access to their doctor with same- or next-day appointments. With more thorough routine checkups, doctors report they are doing a much better job of detecting early signs of potentially life-threatening issues – pre-diabetes, pre-cancerous conditions, even liver problems. Health care expenses for diabetic employees run about $10,000 per year above average.
Enhanced patient experience. Providers can spend time with each patient, rather than being beholden to a crowded appointment schedule.
Lower costs.